Pastor Moses Mugalasi
Gospel of Grace evangelist - CEO Feed My Lambs Uganda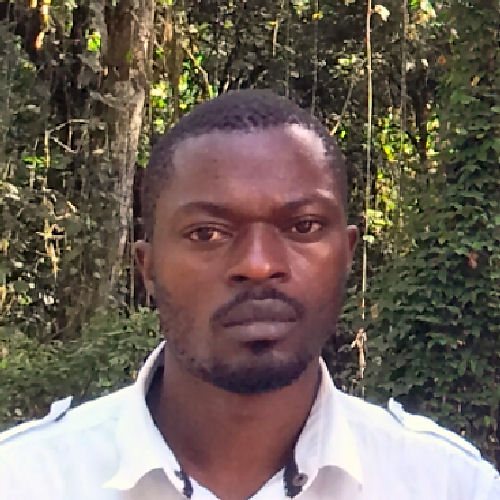 2010Pastor Mugalasi : " In 2010 I met Jolanda. She was on a mission trip here in Uganda. From the first day we met, we shared talking about the Gospel of Grace. From that moment a relationship was built like brother and sister to her and like son and father with Mr René. Toghether we shared our heart for Christ and our mission to help the poor and to spread the gospel in Uganda and abroad "


NLIn 2011 the first visit to the Netherlands took place. Besides family time and meeting friends, time was spent in churches and meeting places. Fellowship bonds were established with the protestant "Hervormde Kerk Pernis", the Jewish center Rotterdam, C3 Enschede and Jong en Vrij Hellevoetsluis

In 2016 the Netherlands were visited for the second time. The networks expanded abroad with visits to Belgium, France and Germany. In Belgie pastor Moses speaks in the church of reverant Vergouwe, This forms a base for a meeting of Vergouwe and son to Uganda in 2018.
FunctionPastor Mugalasi is CEO of Feed My Lambs Uganda; an evangelisation organisation, spreading the Gospel of Grace. Together with pr Moses, we arranged a couple of conferences in Uganda and Kenis, amongst which we visited Nairobi, Buvuma Islands, Nakasongola, Jinja, Hoima and Kyabukyimby
Besides his own activities, pr Moses is the first contact in Uganda for Stichting Bulamu, acting as intermediate for Makerere west valley primary school and other activiteis in absence of Stichting Bulamu board members.
PersoonIn 2017 pastor Moses changed his life as a batchelor by taking Irene as his wife. Living in Nansena, west of Kampala, they expect their first born in September 2018.