Stichting Bulamu and ANBI
ANBI is a used by the Dutch government and taxes to make a statement for NGO's and foundations. ANBI is formed by the four letters of Algemeen Nut Beogende Instelling, meaning that the ANBI foundation works in field of public benefit. Stichting Bulamu received the ANBI status in oktober 2010, directly after the foundation took place.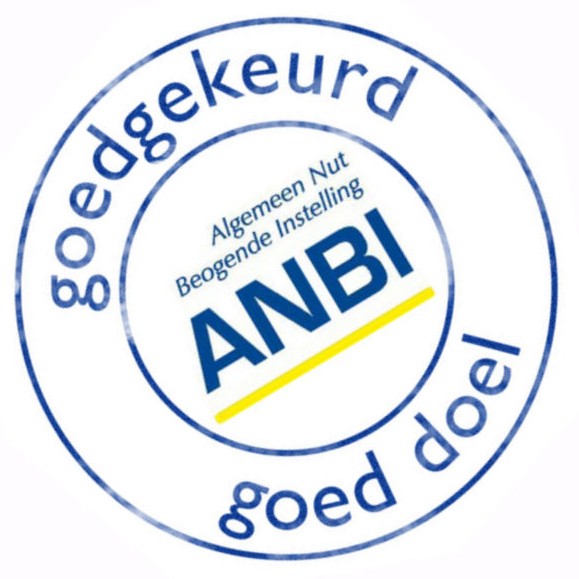 Stichting Bulamu en de ANBI status - update 14-07-2018

Stichting Bulamu Timeline
Jolanda Nieuwenkamp traveled to Uganda in 2009, her first time to visit our sponsor children. Uganda remained as a surrealistic dream, resulting in a second sponsor trip in April 2010 and a third trip together with husband René and child Bryan in august 2010.
In 2010 we decided to focus on Uganda by founding a foundation called Stichting Bulamu (the foundation for life). After more than five years of existence, we look back to many projects that were effectuated in many trips from Europe to Africa
2009
Jolanda Nieuwenkamp first visit to Uganda
 2010
René and Bryan Nieuwenkamp join, first ideas for building a foundation (Stichting)
Oktober - Stichting Bulamu registered and confirmed by Dutch Government
First (sponsored) website www.bulamu.org
2011
Our first trips concentrate around Bombo road - Bulamu Childrens' Village
Project Beth Elisha, our first childs house is started
Isaiah is being helped with goat milk sponsored by Vitals
We support and pay for conferences in Jinja and Hoima
First christmas party in the slums of Makerere
At Bulamu Children's Village we donate in multiple small scale projects

building a pigsty and donating food
transporting "Sojoiners" choir to a radio performance
refrigerators, gas stoves and gas in the houses of the aunties
2012
Makerere West Valley Primary School children find 25 sponsors
Beth Elisha is moved to Matuga
Collegues, churches and schools help us in helping hands and money
At Bulamu Childrens' Village books, fishing and gardening utensils are sponsored
Shamim finds a living at BCV
Pastor Moses Mugalasi visits the Netherlands for a 3 months stay
We finish a house in Kawala to help the owner and save money on rent
 2013
Intensified fieldwork during a 7 months "sabattical"
Fundamentals training at Wakiso area with Feed My Lambs staff
Multople micro finances for children leaving Bulamu Childrens' Village
Jawii, John, Simon, Happy, Rembo, Jane, Godfrey and many others are being sponsored for 4 years by now
Bryan, Robin, Maryke, Veronica, Jan, Christine, Walter and Koos visit us in Uganda
Beth Elisha is moved twice again, a blessing for new landlords to finish their houses in exchange for rent
The christmas party exceeds 400 children
Larger areas of Uganda are being visited for the first time now


Bwanga, the roots of "auntie" Beatrice of Beth Elisha
Jinja, keeping a conference at lake victoria
Grace conferences as well at Nakasongola and Kyabukyimbi
Chicken and goat projects at Fort Portal
2014
In januari we empty our appartment, a blessing for others to receive our furniture
We decide to move the Xmas party into a newyear 2015 party
Pastor Moses breaks his leg, the headmaster gets a brain attack, 3 laptops, 2 telephones and all our data is stolen
Our first HIV sponsor child receives the message that all blood values improved
Bryan joins the board after retirement of Erik
 2015
5 years Stichting Bulamu - our first brandnew 5 years vision is born
2016
Governmental regulations are being changed, we are able to be contingent
We start up sponsoring the mission and marriage of pastor Mugalasi
2017
7 Years Stichting
Moses and Irene marrie, we join, together with many friends
 2018
We visit the promised land, examinating the land of Andrew 
Registration of Stichting Bulamu in Uganda as NGO
Koen joins as ambassador for HTFO, a new safehouse for streetkids
Femke starts as ambassador for Bulamu
John Aita pops up as our brand new contactsperson, by now especially for payments to HTFO
Orange Corners, Genuine and MrKawa are brainstorming projects for 2018 - 2027 with fresh ideas
 2018 - 2027
Planning towards:


NGO registration
Buying and cultivating land for offices, houses, investments and grace and coffee corners
Creating contracts for our local staff Beatrice Mukisa, John Aita, John Ntabaazi, Moses & Irene Mugalasi
Building a conference center, staff offices and houses
Starting up contacts and ideas with local ambassees, farmers and governments
Starting of coffee corners as local offices and meeting places
Finishing secondary school for all Beth Elisha children
Including foreign NGO activities into our profiles (networking
De Tijdlijn van Stichting Bulamu  - update 15-07-2018
Stichting Bulamu Ambassadors and coordinators
Stichting Bulamu is being represented by Ambassadors in the Netherlands and Coordinators in Uganda
Stichting Bulamu is being supported by ambassadors in the Netherlands

Judith Gunter - PR / Privacy / administration
Tetta Stortelder / Neli Babin - One Love Troupe
Koen Kroon - Help the Future Organisation
Femke van Dijk - Makerere West Valley Primary School
Erik-Jan Frijters - Agricultural projects
Stichting Bulamu is supported by coordinators in Uganda
Moses Mugalasi - First contact / Gospel of Grace / Hands of Love projects / Feed My Lambs Uganda missies / Evangelism and conferences
Happy John - Registration / jurisdiction / compliance officer
Irene Alaso - Beth Elisha & Makerere West Valley Primary School coordinator and treasurer boekhouder
John Aita - Help the future organisation coordinator and book keeper
Beatrice Mukisa - Responsible for running Beth Elisha

Bulamu foundation Identity and contact details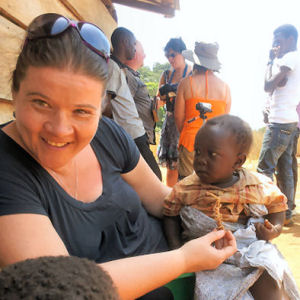 p/a E.J..Nieuwenkamp
Deijffelbroekseweg 55
NL 3195 GM Pernis (Rt)
Nederland
tel: +31 (0) 6 34105281
mail: This email address is being protected from spambots. You need JavaScript enabled to view it.

RSIN: 8230.97.031
KvK Rotterdam: 51111365

Rekening ING Bank
Stichting Bulamu
IBAN: NL54INGB0005721854
BIC: INGBNL2A

Paypal account: This email address is being protected from spambots. You need JavaScript enabled to view it.